By Press | Wednesday June 1, 2023
Category: Press
---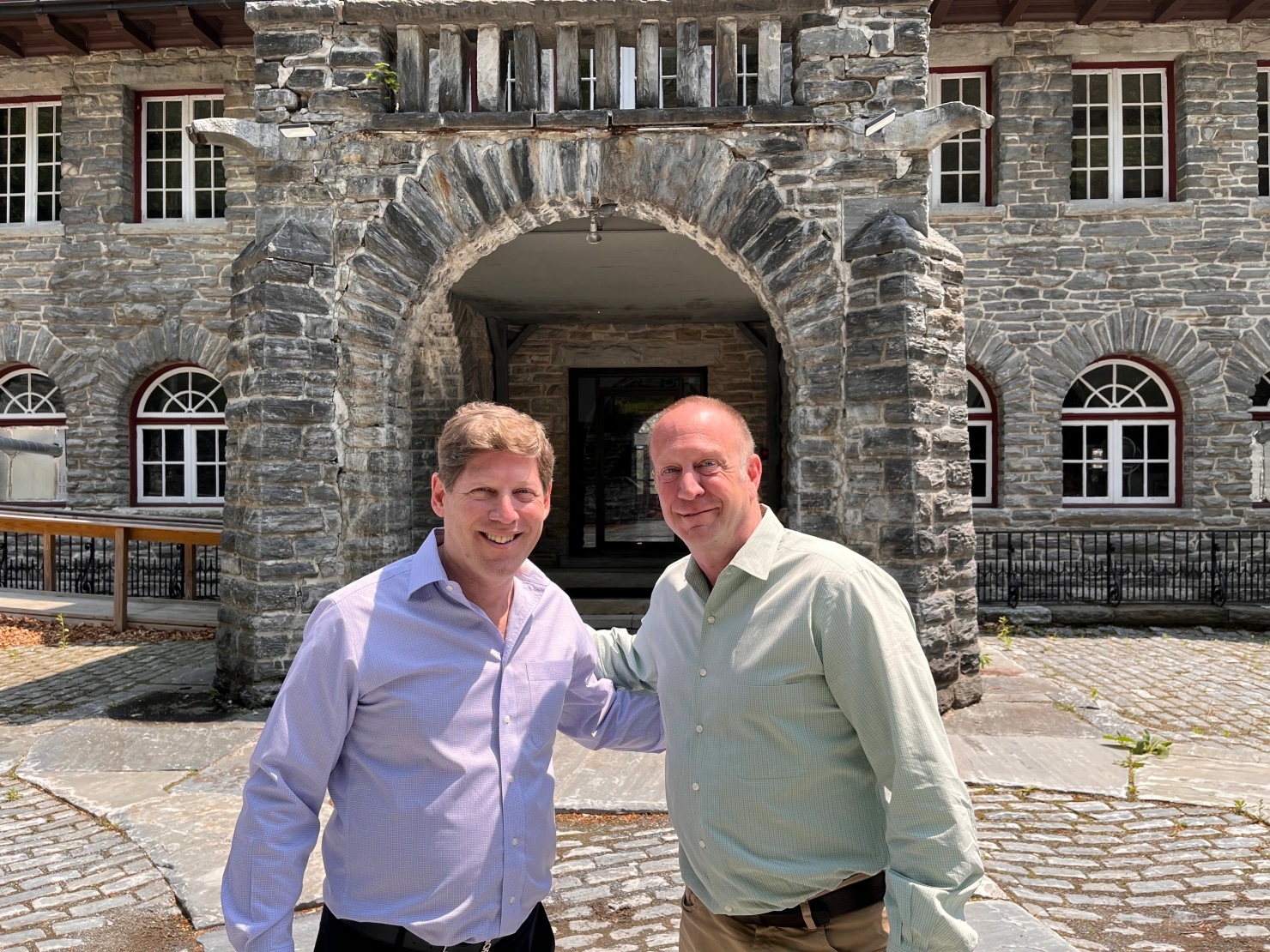 ---
Alan Weissman and Michael Cohen, of New York-based Alfred Weissman Real Estate, stand outside the Everett mansion on the former campus of Southern Vermont College. The pair plan to turn the campus into a luxury resort. (Henry Epp/Marketplace)
College graduation season is drawing to a close, and for some schools — like Cazenovia College in upstate New York and Holy Names University in Oakland — this year's commencement was the last ever.
Those schools have joined more than 100 private, nonprofit colleges that have permanently shut their doors since 2015, according to the Department of Education.
They're closing as the population of traditional college-age Americans declines, and will likely keep shrinking, a trend the higher ed world is calling the "demographic cliff." That means more schools are likely to close in the coming years.
For small college towns, a closed school leaves a hole in the local economy, and often, a large vacant property. And some college towns are finding it difficult to fill those economic holes — and those abandoned campuses.
On a recent sunny morning, Alan Weissman stood in the ballroom of a vacant mansion in Bennington, Vermont. The room has high ceilings and windows that look out over the rolling peaks of the southern Green Mountains. Weissman has a vision for this space.
"This is going to be the dining room," he explained. "So there's an area that used to be the kitchen. We're going to reconstitute it as a kitchen because this was actually used as a college."
Specifically, Southern Vermont College (SVC), a small, liberal arts school that called this former estate on a hill home for about 40 years until it closed in 2019. Now, Weissman and his firm want to turn the entire campus into a luxury resort.
"Down [in] what used to be the cafeteria down the hill, we're going to make that a casual dining room," he said. "And [in] the gym, we're going to create an event space … and make it look more like a barn and less like a gym."
Weissman has never re-developed a college campus before, but he said this one is unique.
"I think it'd be much more difficult if this was purposely built as a college, with cinderblock dorms and that kind of thing. But it wasn't. This was built as a luxury estate," he said.
Before it was a college, the former SVC campus was the summer residence of early 20th century industrialist Edward Hamlin Everett. With impressive stonework and intricate fixtures, the mansion is on the National Register of Historic Places.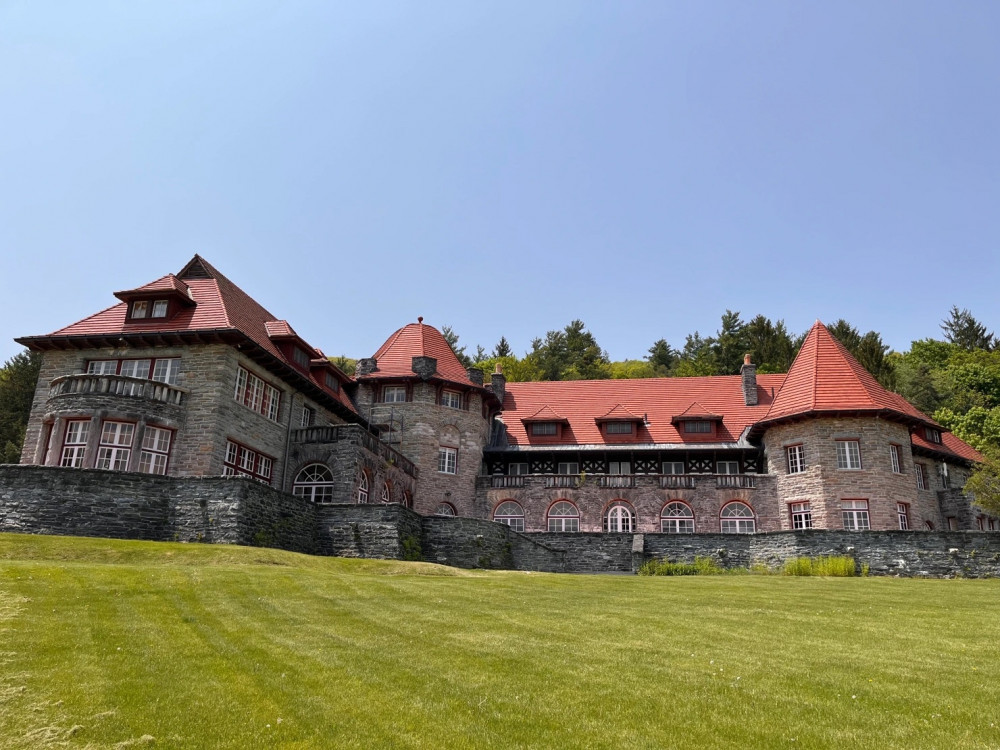 Weissman's idea isn't the first one that's been pitched for historic property since SVC vacated it. First, there was a prep school, then a summer camp, then the local hospital system, which used it for mass COVID testing and vaccinations and still owns it.
But if Weissman manages to close his deal and build an upscale resort, that may be the answer for Bennington's empty campus, said Town Manager Stuart Hurd.
"They're renovating everything on the site, and putting it into productive use," Hurd said. "From my perspective, you can't ask for more than that."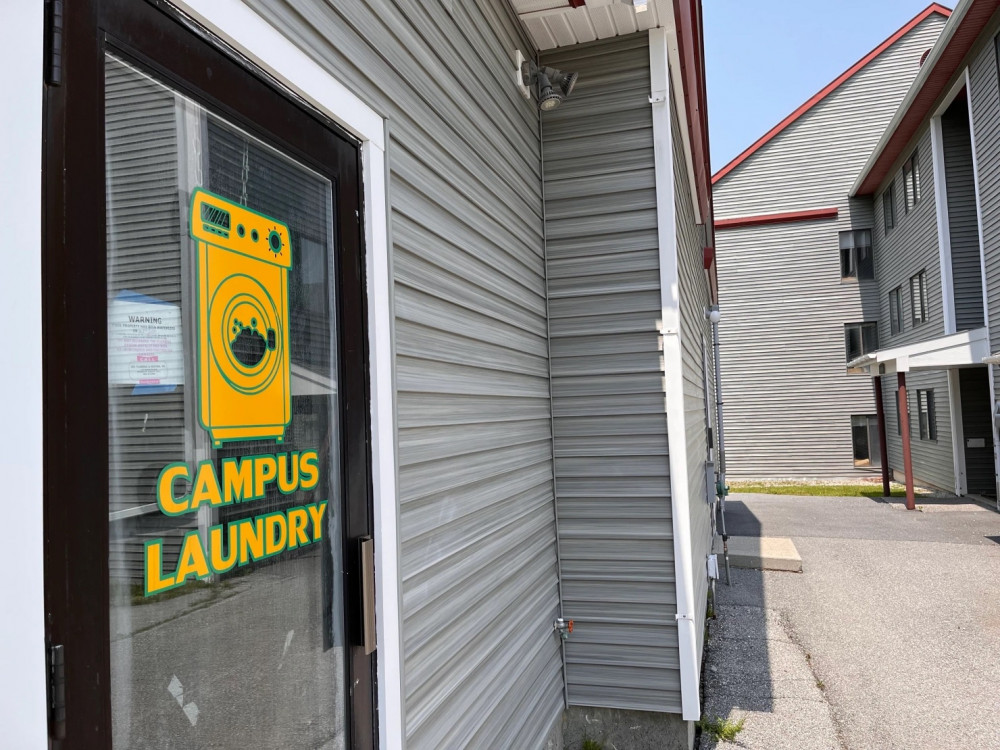 Hurd said Weissman's resort could help fill the economic void left when SVC closed. For decades, the school attracted people from outside Vermont, and they stuck around. Alums became cops, nurses and government employees. They started businesses, and frequented others, like the Elm Street Market, just down the hill from campus.
"The college was not only a big source of business, but a source of employees," said owner Ted Cutsumpas, sitting at a picnic table in the yard behind his store. SVC students worked the deli counter for years, he said. But the closure wasn't just an economic blow.
"It was probably more emotional. We were very attached," he said. "We did a lot of catering, we were always up there, we went to their sporting events. So it was a loss."
But one's community's loss can look pretty attractive to another.
"There's a sense in the real estate community that there is a huge market opportunity," said Brad Noyes, a vice president at Brailsford and Dunlavey, a consultant group that works with higher ed institutions that downsize. Noyes said in reality, former campuses are — at best — complex real estate opportunities.
"It becomes very challenging if you cannot find a partner, or a new institution, or a real estate development partner, that really can take advantage of the full value of that campus," he explained.
What makes that process especially hard is the fact that there's a lot of space to fill on an empty campus, according to Jane Kolodinsky, a professor of community development and applied economics at the University of Vermont.
"Someone has to have vision," she said. "They have to have enough resources to think into the future about … what will happen when this property is redeveloped, and how complicated are the pieces to put together?"
It's pretty complicated, if the four Vermont campuses that have closed since 2019 are any indication.

Ref: MarketPlace
---
Previous Page
---