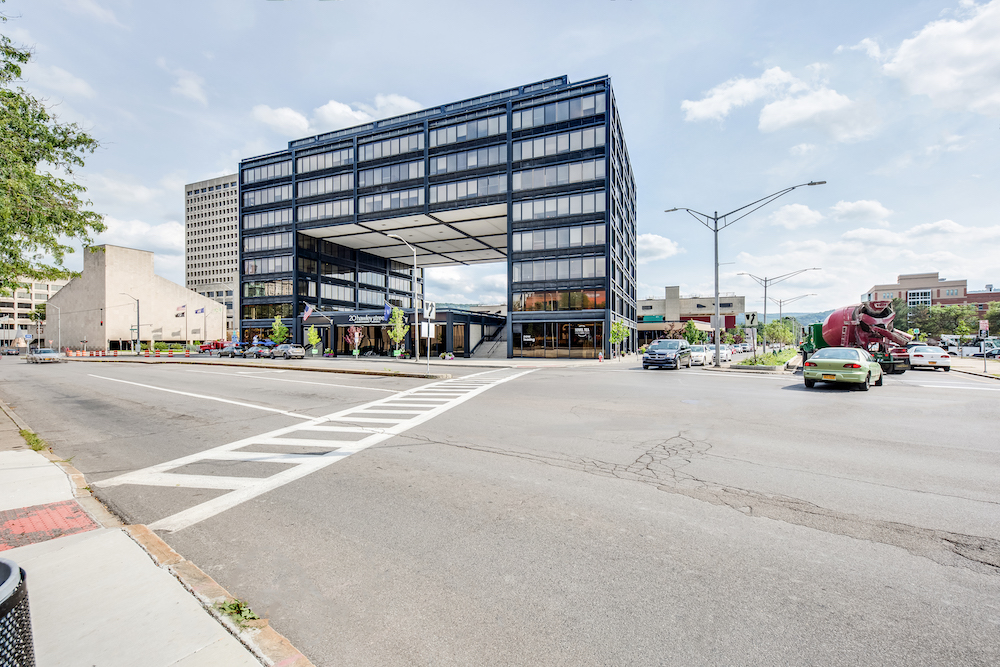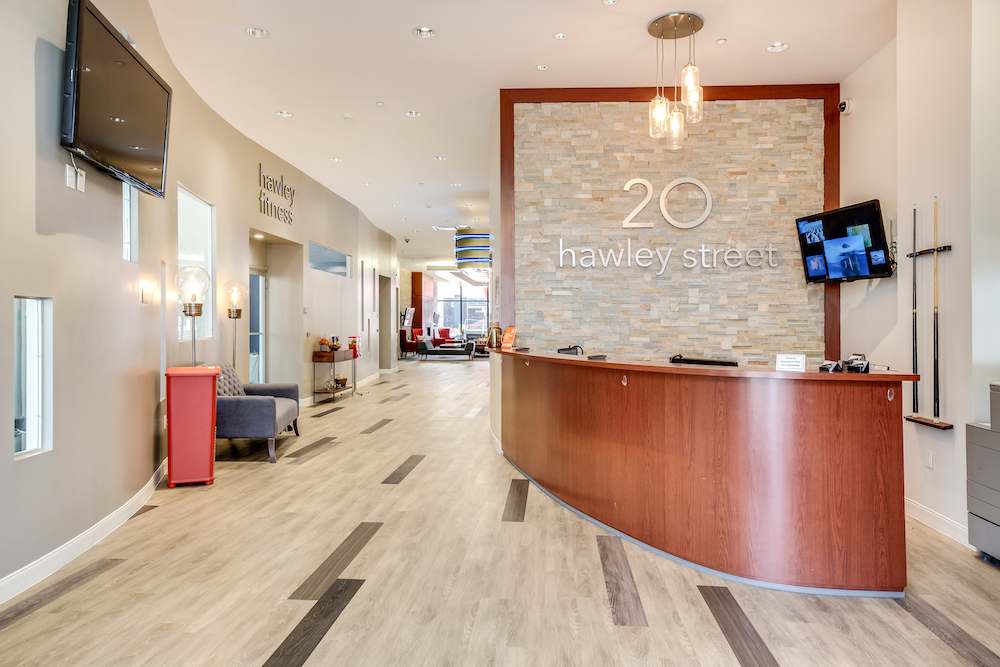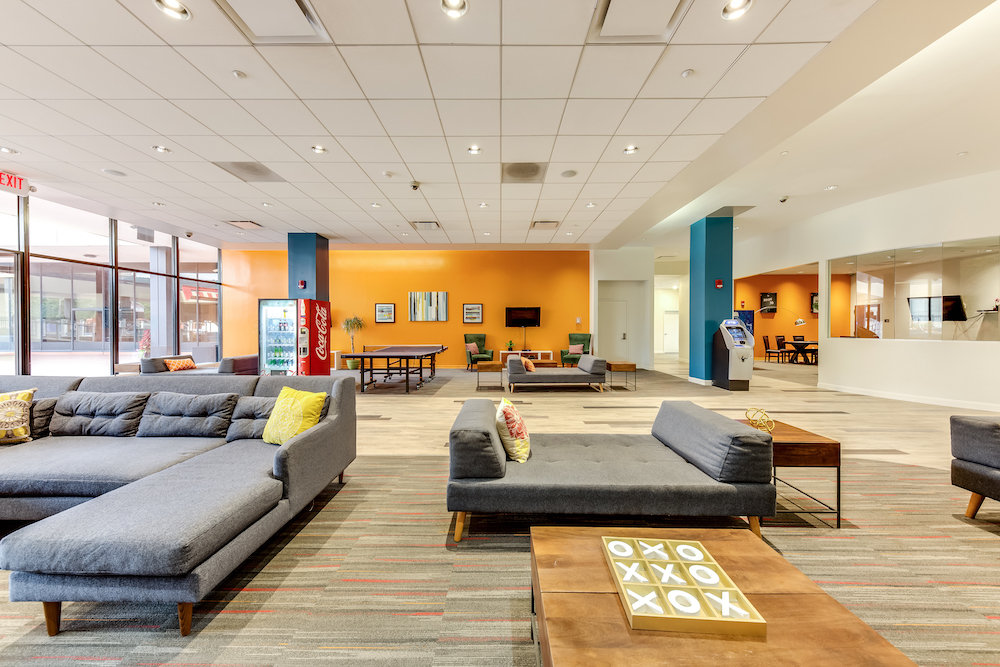 20 Hawley St. was an unwanted office building repurposed into student housing — now there are more than 1200 beds in this building downtown.
In August of 2012, more than 200 students will occupy the newest luxury student housing project in Binghamton, located at 20 Hawley Street. This state of the art living environment will provide students with private baths, queen size beds, oversized rooms, gym facilities, luxury private movie screening room, study and meeting rooms, magnificent views, individual climate control, laundry facilities for each unit, full modern kitchens, and many other unique features. In addition, the building will offer over 20,000 square feet of retail space.
If you're looking for a truly unique college experience that seamlessly blends convenient campus access with a vibrant off-campus lifestyle, you've found it at 20 Hawley Street. Beautifully furnished, loaded with exciting amenities, and located just minutes from Binghamton University, 20 Hawley Street offers a whole new way to experience student housing.