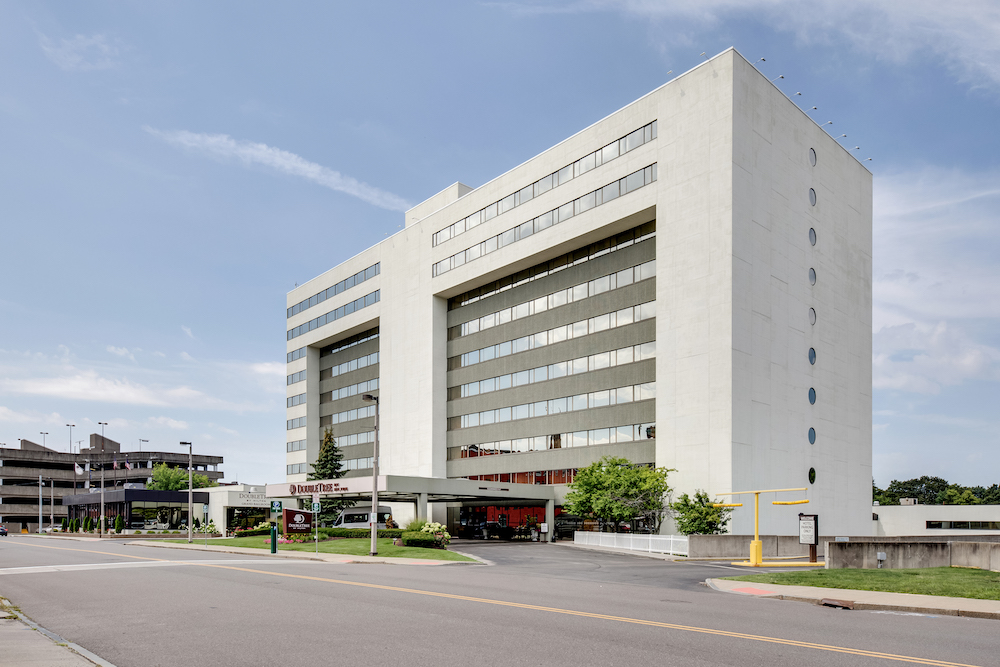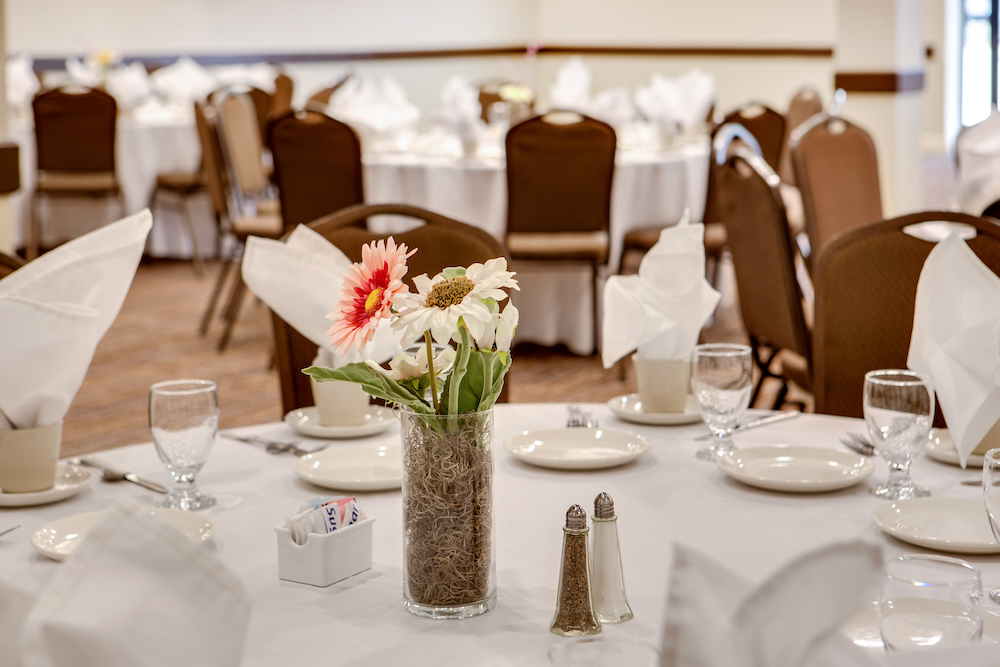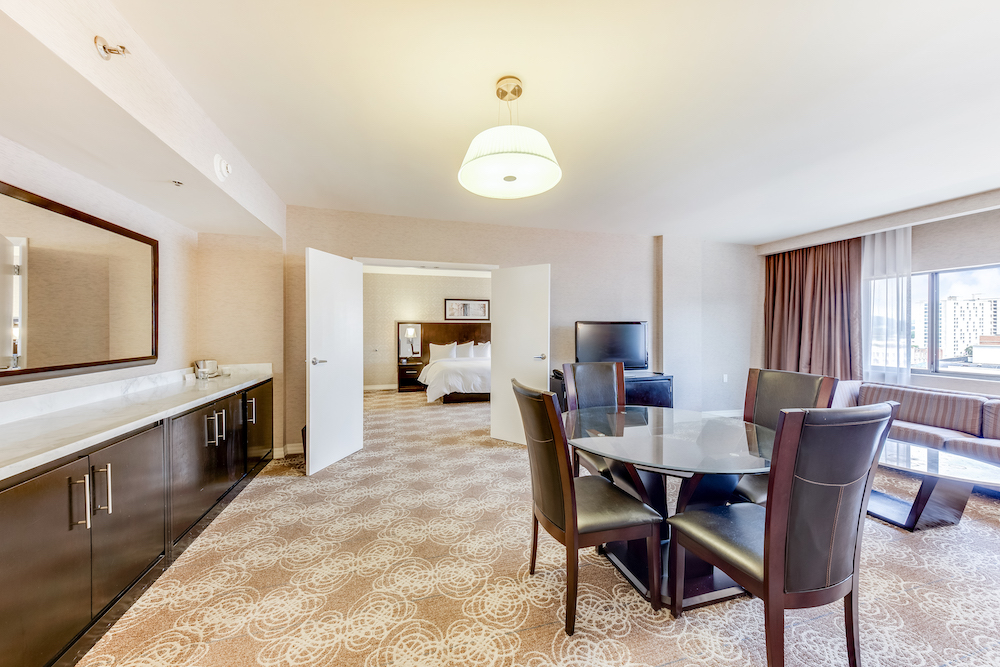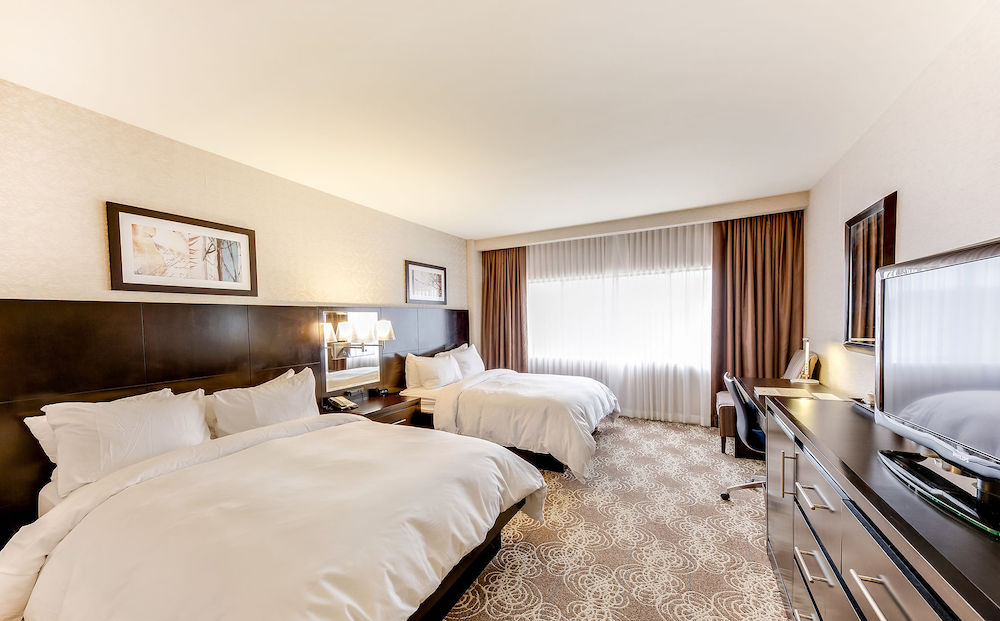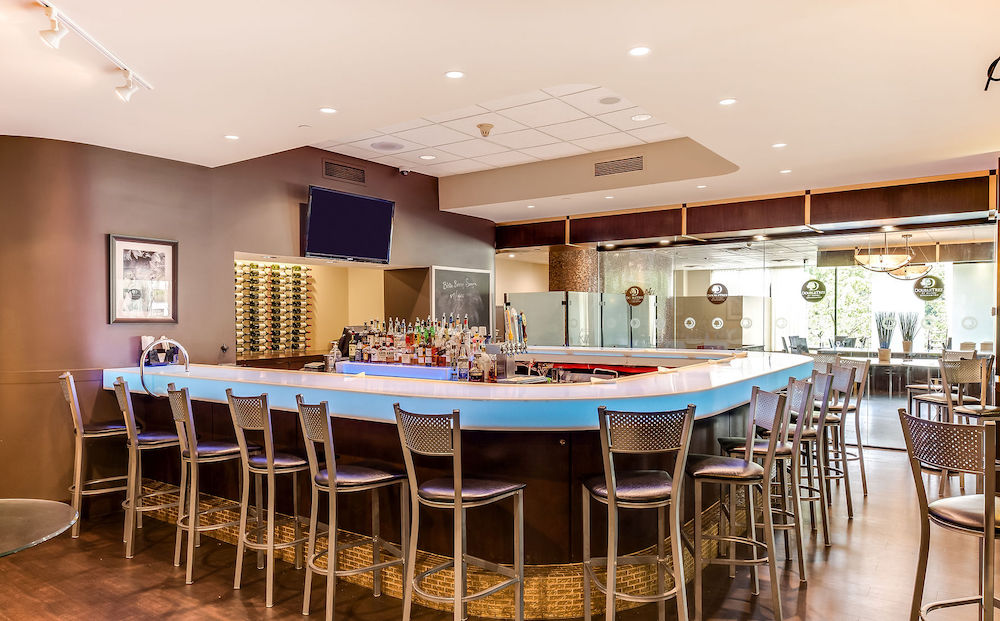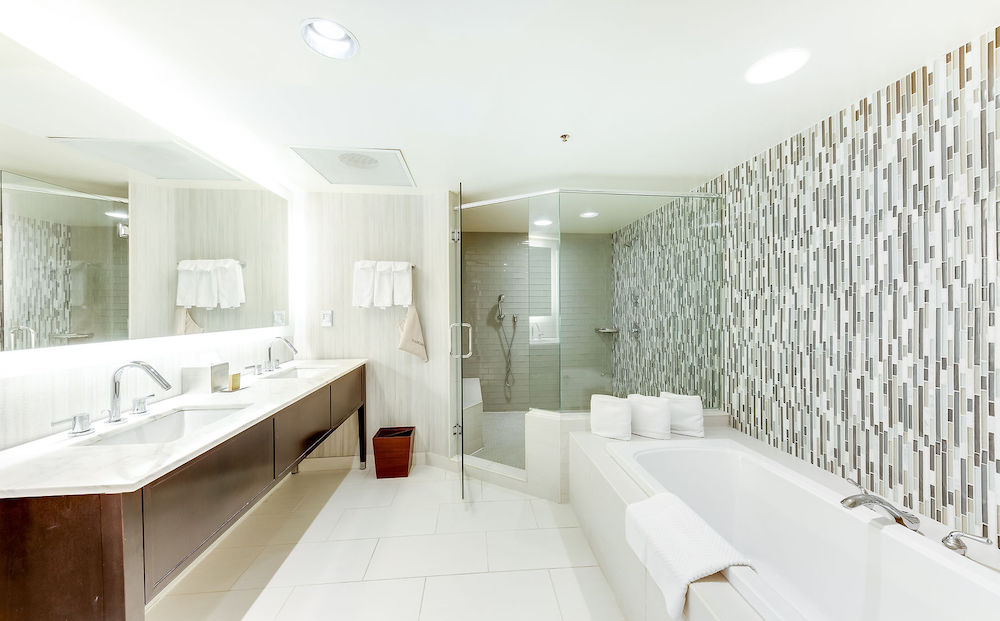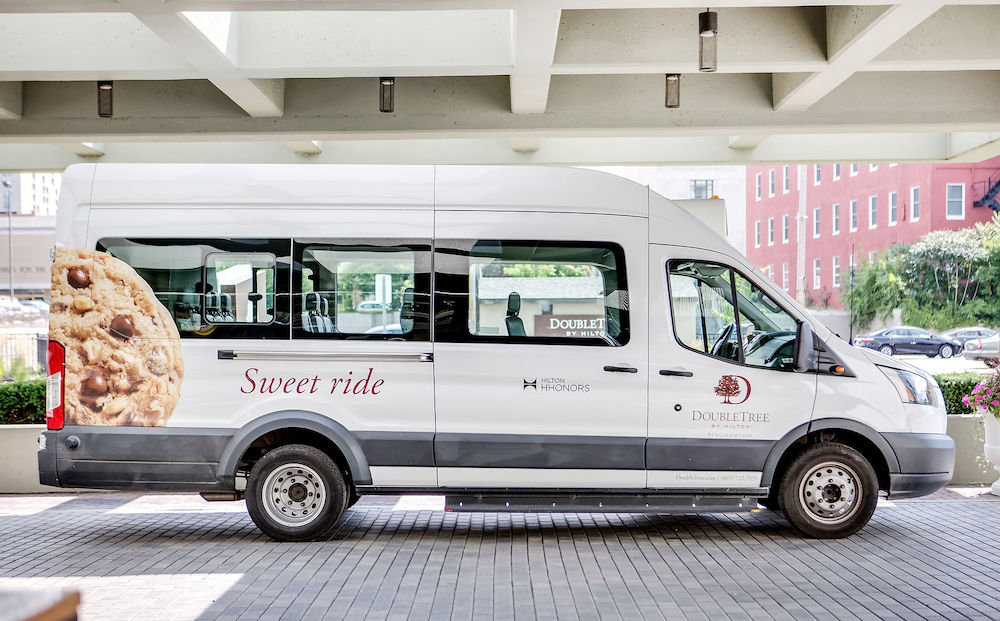 Located in the city's downtown business and government districts, the DoubleTree by Hilton Binghamton boasts a fresh, modern design highlighted by large picture windows throughout the lobby and public spaces to bring the hotel's serene surroundings indoors. The 207-room hotel features elegantly designed suites with sprawling views of Downtown Binghamton and the spectacular Chenango River. To accommodate Binghamton's growing appeal as a go-to destination for conventions and events, the hotel also offers 32,000 square feet of expansive conference space including a courtyard and outdoor garden terrace, ideal for weddings and outdoor events. The flexible meeting space can allow for up to 17 breakout rooms, and includes the Serling Room—the hotel's state-of-the-art amphitheater-style lecture room that can accommodate up to 50 guests.
Guests and locals can take in views while dining at The River Bistro and Lounge, open for breakfast, lunch and dinner, and offering classic American fare. For guests seeking an invigorating workout, DoubleTree by Hilton Binghamton offers exclusive access to the elite Riverwalk Athletic Club, a state-of-the-art 5000 square foot full-service gym, open seven-days-a-week and featuring private saunas, newly-renovated locker rooms, an indoor heated lap pool and whirlpool. Guests will also have access to the hotel's 24-hour business center, as well as the hotel's entertainment zone, Zone 225, to meet their social needs. Additionally, the hotel offers complimentary WiFi access in public areas and guest rooms.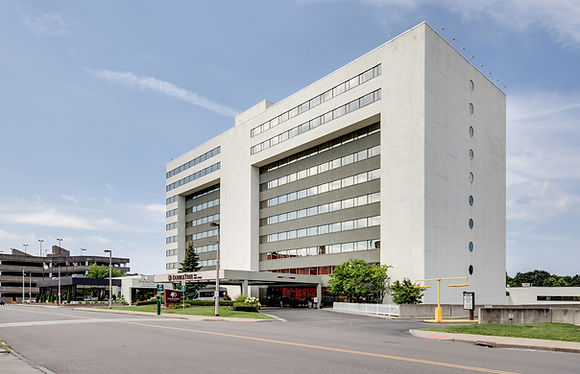 Alfred Weissman Real Estate acquired this property in December 2010, formerly the Riverwalk Hotel and Conference Center, the property experienced significant damage caused by Tropical Storm Lee in 2011. Following the completion of a two year, multi-million dollar renovation, the property has transformed into an upscale, full-service hotel owned by Alfred Weissman Real Estate and operated by Marshall Hotels & Resorts.
​The acquisition of the Doubletree was accompanied by a complete renovation including all new mechanical systems, gut-renovations of all 204 rooms, a renovation of the conference center, major parking deck structural repairs, façade repairs, and a complete re-invention of the business plan. AWRE was able to renovate the hotel and earn the Doubletree flag from Hilton, and further achieved the rank as the 12th highest performing Doubletree in 2017.

AWRE also created a new membership gym in formally vacant space that boasts over 1,800 paying members.
Located near the confluence of the Chenango and Susquehanna Rivers, this 204 guest room hotel was renovated and reintroduced as Binghamton Riverwalk Hotel and Conference Center and finally, DoubleTree by Hilton.
Renovations includes all 207 guest room, a new grand ball room and atrium, new lobby, new mechanical system, new fitness facility, and a new garden terrace for outdoor events.











Best RevPar Index for 2016, 2017, and 2018 for a full service hotel in the Marshall Hotels & Resorts Portfolio
2017 Best GOP as a percentage of budget in the Marshall Hotels & Resorts Portfolio
Sales Best Practice for 2017 for a full service hotel, commitment to being different in the Marshall Hotels & Resorts Portfolio
Accounting Excellence 2018 for a full service hotel in the Marshall Hotels & Resorts Portfolio
Director of Sales of the Year Award 2018 for a full service hotel in the Marshall Hotels & Resorts Portfolio